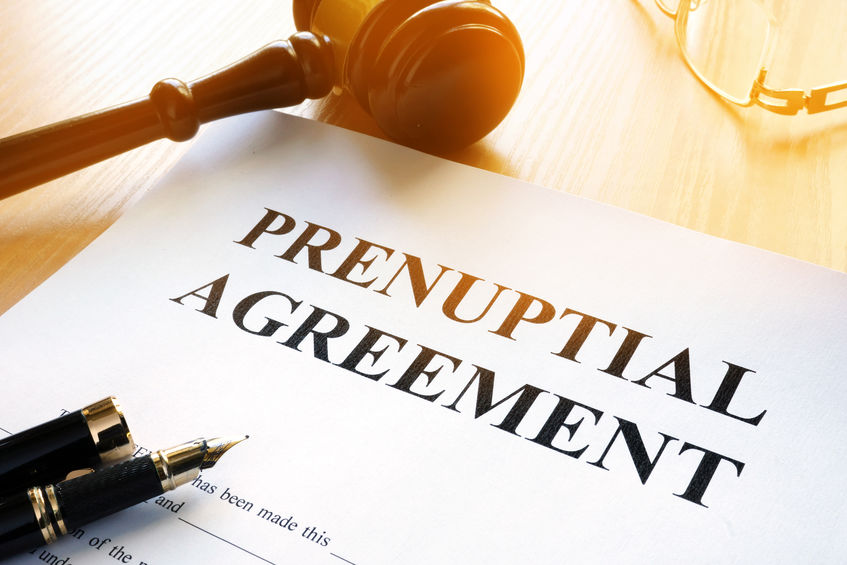 A Prenuptial Agreement is a contract between prospective spouses that is made contemplating marriage; it is also be referred to as a Premarital Agreement. By entering into this formal written agreement, the participants create contract terms for some or all of the rights that arise by law as a result of their marriage relationship. That includes reaching an understanding before getting married predetermining what would happen with their estates if they should divorce or upon the death of either party.
Waterbury Connecticut prenuptial agreements are usually entered into to anticipate future issues and provide for their resolution to the extent reasonably possible based upon foreseeable future circumstances. An agreement can help avoid future litigation which can reduce costs in the event of separation, divorce or death. Without agreement, litigation often occurs in the event of future disagreement and it can take months for important issues to be resolved. A prenuptial agreement should be a negotiated settlement that is fair and equitable for both parties under the circumstances. The process of entering into such an agreement may also spur communication between the parties about important premarital issues. Additionally the time required to resolve issues by agreement is typically far less than that involved in future litigation.
Connecticut has adopted the Connecticut Premarital Agreement Act which sets forth the law and procedure for entering into prenuptial agreements. It commonly includes provisions for property division and spousal support. A prenuptial agreement is only valid if entered into prior to marriage. Prenuptial agreements are recognized in all 50 states and the District of Columbia. The agreements however can not address issues pertaining to children as these issues must be decided in the best interests of the children.
There are certain basic prerequisites to a valid, enforceable agreement. First the parties must have the legal capacity to enter into a contract. Secondly the agreement must be voluntary and not the result of fraud, duress or undue influence. Third, full and truthful disclosure of both parties' financial circumstances must be given. To insure that legal rights, entitlements and obligations are fully appreciated and understood, each of the parties should have independent and qualified legal representation before entering into a prenuptial agreement. An experienced family law prenuptial agreement attorney should be consulted to help ensure the enforceability of prenuptial agreements.
Premarital mediation is an alternative way of creating a prenuptial agreement. In this process, a mediator facilitates an open discussion between the couple about all kinds of marital issues such as expectations about working after children are born and saving and spending styles as well as property division and spousal support if the marriage is terminated. The couple makes all of the decisions about what would happen in the event of a separation or divorce with the assistance of the mediator. They then draft a premarital agreement and have it reviewed by their respective attorneys. An agreement developed through mediation is typically much less expensive than litigation.
Family Law Issues Handled in Palm Beach County