Equitable Distribution of Property in a Florida Divorce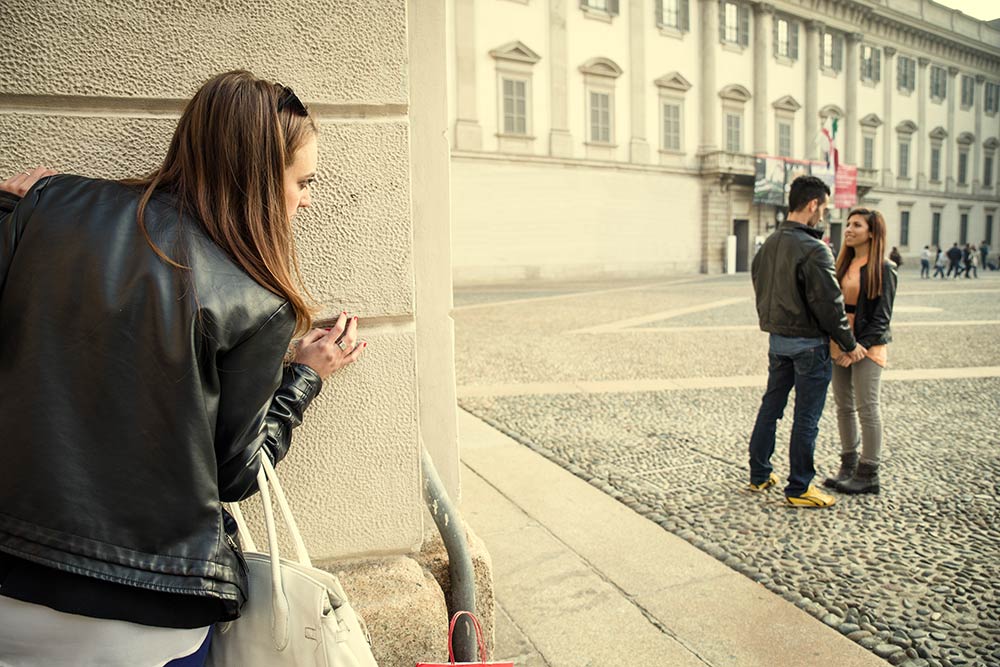 What Can I Ask For In A Settlement Agreement?
Florida is a no-fault divorce state, but no one expects your best friend for life, until death do you part, to give up without putting up a fight. Divorce is the time to plan for your future and your children's future. Though equitable distribution of property is a stressful emotional experience, you must decide where and how you and your children will live, how to divide marital assets and debt fairly, and how, separately and together, you'll meet your children's needs. The Florida court begins with an equal distribution of the marital assets and debts between both husband and wife, but other relevant factors must be considered. The duration of the marriage has a bearing on the equitable distribution of assets.
Equitable Distribution in a Florida Divorce is Usually Equal
Equitable distribution in a Florida divorce means fair not necessarily equal under Florida marital assets and liabilities law. Florida law 61.075 addresses the equitable distribution of marital assets and liabilities. The distribution of assets is best accomplished by a family law attorney. Divorce lawyers have saved family homes from foreclosure and stopped creditors' litigation. Your distribution of assets and debts must be competently and efficiently completed for a successful outcome.
During the stressful emotional turmoil of your divorce, understanding and agreeing with your spouse on the division of your marital assets and debts means fewer court appearances, less legal fees, and fewer court costs. You can work with your ex-spouse to plan the future of your:
⦁ Business interests
⦁ Retirement funds
⦁ Real estate
⦁ Investments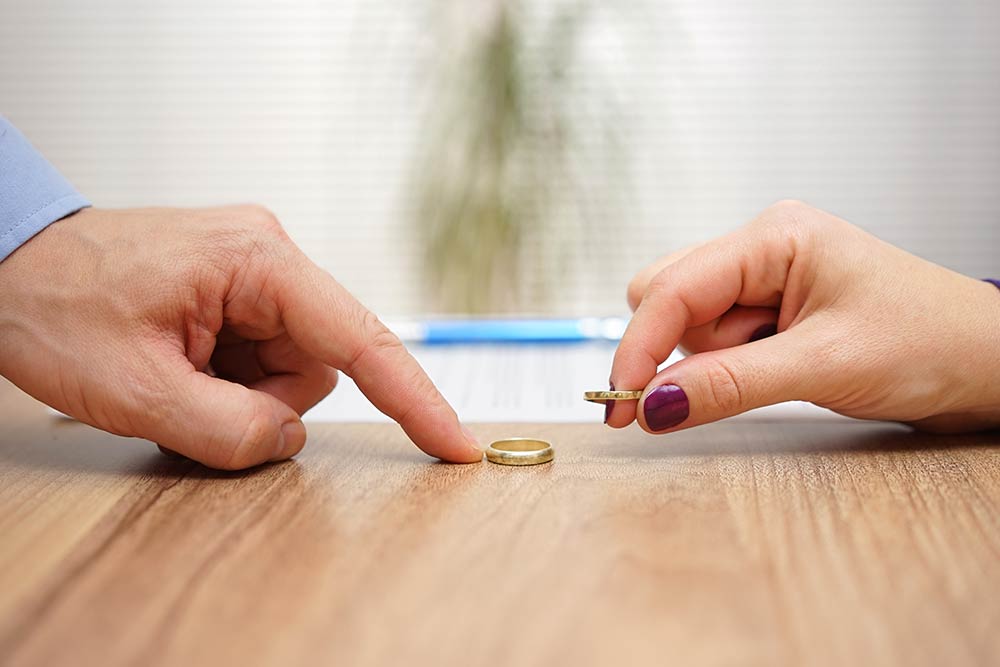 Factors Which Contribute to the Florida Equitable Distribution
Each spouse's contribution to the marriage
Care and education of your children
Contribution to the other's education or career
Education and career of each spouse
Assets kept free from other's interference
Maintaining family home for minor children
Intentional destruction or waste of marital assets
Adultery
You can divorce in Florida for any reason, but suppose the reason is adultery. Adultery may be a reason for the court to award more marital assets and liabilities to one spouse rather than the other. Florida statute 61.075 considers an unequal distribution of property equitable if one party wasted marital assets by spending money on trips, gifts, hotel rooms, and expensive restaurants while having an affair during the marriage. This misuse of marital money must be reimbursed to the grieving spouse.
Under Florida equitable distribution law, you can't expect your spouse to pay for your affair. Though Florida Statute 798.01 may be regarded antiquated by the Florida House of Representatives, "living in open adultery" is a second-degree misdemeanor. Adultery is punishable by not more than 60 days in jail. A spouse who feels guilty may offer you a generous property distribution.
What is Considered Separate Property in a Florida Divorce?
Separate property in a Florida divorce includes assets acquired prior to the marriage and debts and liabilities brought into the marriage by either spouse. Prenuptial and postnuptial agreements can be used to exclude assets and property from division as marital property.
Separate property in a Florida divorce includes gifts or an inheritance to one spouse or the other from a source outside the marriage. Separate property is non-marital property. Income from non-marital properties is non-marital separate income. The court can exclude property, assets, and debts from division of marital property with a reasonable agreement between the parties.
Liabilities are classified as either separate and non-marital or as marital liabilities, depending on who incurred the debt and when it was incurred. If a debt is found to be non-marital, then the spouse who incurred the debt will be singularly responsible for the full debt following the divorce. The court can order both parties to pay a debt jointly or sell a marital asset to satisfy a debt. Credit card debt is usually a marital liability.
If a spouse forged the other's signature for unauthorized purchases, the spouse who created the liability is responsible for the debt. If this non-marital or separate debt is heard by a judge, court costs and attorney's fees may be ordered to be paid by the offending spouse.
What is Considered Marital Property in a Florida Divorce?
Marital property in a Florida divorce consists of assets and liabilities acquired during the marriage by either or both spouses. Assets tend to appreciate. The increase or decrease in value of separate non-marital assets is marital money or a marital liability. The increase or decrease in value of assets acquired during the marriage is also marital money or a liability acquired during the marriage.
Extra money applied to the principal on loans or the mortgage of the family home to pay the debt off early is marital money. Each spouse's relative monetary contribution to the marriage can have a bearing on who owns the asset or the ratio of the contributions of each spouse determines the distribution of marital money or the equity in real estate.
The equity in the property is the difference between the value of the property when it was purchased and the current market value of the property minus loans and mortgages against the property. Each spouse's relative monetary contribution to the marriage has a bearing on who owes the mortgage or the loan on private property. Creditors liens must be taken into consideration and paid in full whenever possible.
The total marital value of the property is the passive appreciation or depreciation, the principal paid during the marriage, and the equity in the property. Included in the distribution of the assets are accrued retirement accounts, life insurance payments, pensions, and deferred compensation. All real property held by both parties are marital assets unless the parties can show proof or agree on equitable individual ownership of the property. Gifts from one spouse to the other are marital property.
Welfare of Children
Parenting of your minor children is an important issue to be openly addressed during the process of your divorce. Your ability to communicate with the child's other parent may indicate whether joint custody is a valid option in your case. Our insightful and sympathetic family law advocate can help you reach an amicable agreement to benefit you and your children with regards to:
⦁ Child custody and support
⦁ Visitation
⦁ Relocation
A child or an incapacitated adult is a someone who is incapable of making decisions for him or herself. A disabled of incapacitated adult is a ward, possibly of the state. Both the child and the incapacitated adult are placed in the care of guardians. The legal guardian of the child oversees both the personal welfare and the finances of the minor child.
Maintaining the family home may be in the best interest of your minor children, but does taking care of young children impact their guardian's ability to seek and pursue gainful employment. The welfare of your children is a factor in the disposition of marital assets and what is fair or equitable in your case.
If you earned a greater percent of the income during the marriage, you owe it to your spouse to maintain the family home. Maybe you can sell marital assets to reduce the mortgage payment and still play an active role in your children's lives. Joint custody and sale of the marital home is not right for everyone.
Alimony
Alimony is awarded temporarily or permanently at the discretion of the judge to help maintain the socioeconomic status of the least educated or lower income spouse. Temporary alimony increases the economic security of the lower-income spouse for the time necessary to complete a college degree or train for and maintain adequate employment. Permanent alimony is awarded only to spouses who were married for many years to a spouse who supported them financially throughout the marriage.
The court can order a partial distribution of assets prior to the dissolution of your marriage upon a sworn motion by one of the parties. An interim order can reduce conflicts and provide much needed funds to the lower income spouse. An interim order can benefit a custodial parent.
Interim orders are only entered upon good cause. Good cause may be hardship conditions or other extreme conditions which necessitate the filling of an interim petition. The filing party must justify the need for an order prior to the final distribution of the marital and non-marital assets and debts. The court includes the accounting of the interim distribution into the final decree. The final order reduces the prejudice and inequity against the non-filing spouse and may award attorney's fees to either or both spouses.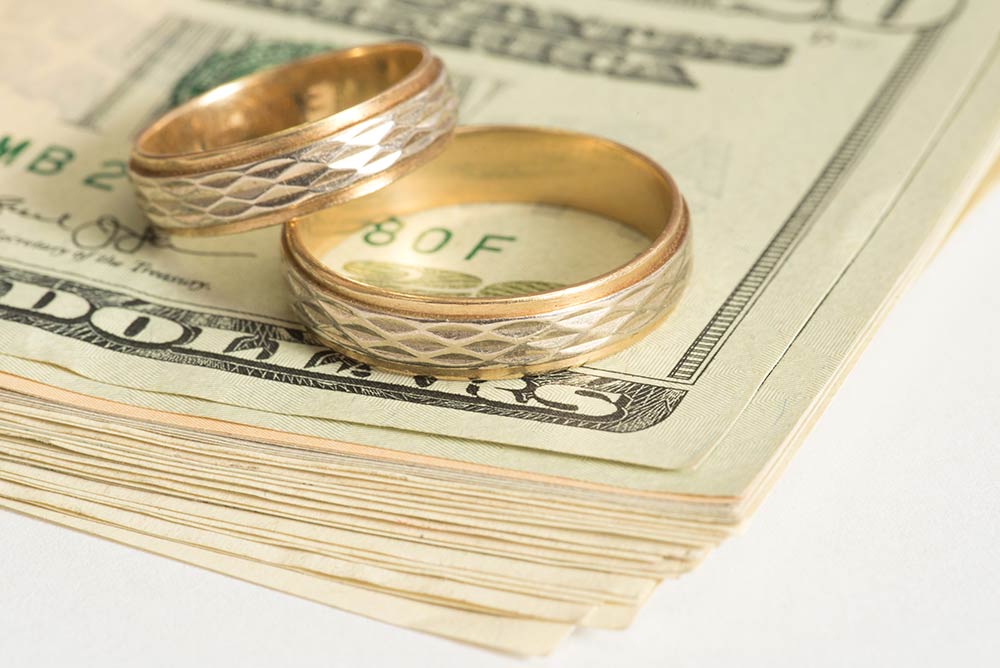 Domestic Violence
Our divorce attorney can help you obtain a domestic order of protection against your spouse for the immediate safety and well-being of your children. Though our attorney prefers amicable resolution of the division of marital assets and liabilities our attorney is prepared to litigate if necessary. Our attorney will litigate or mediate if your spouse has been arrested for domestic violence.
A skilled mediator, our family law attorney can help your fight to preserve your rights. Our divorce attorney can help you preserve your reputation and your business despite your arrest. Good people can and do make mistakes which they regret later.
Even though you have been arrested for domestic violence, our family law attorney can help you try to negotiate a positive outcome for you, your wife, and children. You owe financial support to your children and your wife, but you still have parental rights and may be entitled to visitation. You are entitled to your share of the marital assets and debts.
Death of Ex-Spouse
When your ex-spouse dies, life insurance, retirement accounts, and other non-probate assets pay on death to designated beneficiaries. Most middle-class inheritances are this type of wealth. If the beneficiary designation was made after your divorce, you and your children are entitled to the benefit as the decease intended.
However, Florida Law states that the dissolution or annulment of a marriage causes designation of the former spouse as a beneficiary of these instruments becomes null and void if the marriage was dissolved after the designation was made. Your claim to the deceased's payable on death assets may be null and void if your marriage was dissolved prior to your ex-spouse's death.
Probate Issues
Probate issues of divorced spouses and their children have been heard in countless courts, state supreme courts, and finally in the Supreme Court. The United States Supreme Court decision on probate issues is long with countless cases and a dissenting opinion at the end of the conclusion. In short, the Supreme Court upholds the true beneficiary as the executor of the deceased estate rather than the ex-spouse or the children of a previous marriage. Florida law holds harmless the entity or person who paid the benefit to the designated beneficiary rather than the person who through probate law is legally entitled to it.
Small Business Owners
Judith M. Goldberg, Esq, can help you mediate cost-effective solutions for your small business during the equitable distribution of your property acquired during your marriage. Our family law attorney devotes 77 percent of her practice to mediating and litigating uncontested and contested divorces leaving you free to reach your business goals without the ongoing emotional turmoil of divorce. Licensed since 1986, our family lawyer can advise you and answer your questions about protecting your business assets and interests. Our family law attorney's strong financial background and her sound ethical advice can help you with:
Informed decision making
Strategic planning
Negotiations
Business plans
Ongoing legal advice
How is Property Divided During a Florida Divorce?
If no agreement between the parties has been reached or filed, the legal distribution of marital assets and liabilities is based on facts which are presented to the judge. The judge identifies, separates, and designates non-marital, or separate, assets and liabilities. A separate possession may be a home purchased by one of the spouses prior to the marriage which has since been used as a rental property. Only the rent or appreciation of the property is a marital asset. The rental property itself is still the separate or non-marital property of the spouse who purchased it originally.
Facts presented to the court are applied to the distribution of the remaining marital or non-marital assets and liabilities. The court can award cash payments in exchange for assets or order property sold to pay marital or non-marital debts. If the asset or debt is the property of a disabled spouse, an incarcerated spouse, or a deceased spouse, assets may be sold by the judge to meet his or her financial obligations.
How Does the Judge Divide Our Debts in a Florida Divorce?
Dividing debts in a Florida divorce is similar to the division of marital assets. Liabilities are similarly identified, separated, and designated debts of particular spouse if the spouse caused and is solely responsible for the separate liability. If one spouse accumulates school loans, they may be designated a separate, non-marital liability, even though the spouse's living expenses were paid by marital money at the time the debt was incurred.
Splitting debts may be based on who incurred the debt, whether anyone recklessly spent marital money, and whether the items or services purchased are primarily of value or interest to you or your spouse. Splitting the debts doesn't mean you are now free to go forward with only half of your previous financial liability. If you contributed 75 percent of the income during the marriage and your spouse earned only 25 percent, equitable distribution of your marital debt implies you must pay 75 percent of the remaining debts and your spouse owes only 25 percent of your outstanding debts.
Cash judgments which the defendant cannot pay in full must be paid by regular monthly or weekly payments possibly along with child support. Cash payments do not terminate upon remarriage or with the death of either spouse unless a clause to that effect is incorporated into the settlement agreement. Upon death of a spouse, the debt owed is due to the deceased's estate and payable to the deceased's beneficiaries.
Is Equitable Distribution in Divorce Mediation Legally Binding?
Most people don't want to stand in front of a judge and a courtroom full of people and openly disclose their marital problems and personal issues. Most people do not want an on-going emotional roller coaster which costs them an unprecedented unreasonable amount of money at a time when their finances are already strained. As a family law mediator, our divorce lawyer is a legal representative who respects both parties to the legal action and a legal advocate each party can trust. Our family law advocate will exceed your expectations with her ability to solve your problems swiftly.
Dividing debts in a Florida divorce is also best achieved through mediation. Personal debts incurred prior to the marriage are separated and listed during your divorce mediation. They are recognized and listed as one spouse's legal responsibility, but they aren't included in the equitable distribution negotiations during your divorce mediation.
Mediation helps both spouses through the tasks of opening and closing bank accounts, transferring assets, and changing beneficiaries on insurance policies and pensions. You have to work together to pay income and property tax and make important financial decisions regarding subsequent year's taxes. The divorce process can flow smoothly if the solutions to these and other practical problems are clarified in the separation agreement.
The equitable distribution of assets and debts developed through divorce mediation may be a more realistic division of assets and debts in the best interest of both spouses and your children. Your wife doesn't really want your boat or know what to do with your business equipment, but they are assets. Your wife wants to be reassured that you will support the children financially and not disrupt their lives. Your spouse may want you to play an active role in the education of your children or provide medical insurance for them.
Equitable distribution in divorce mediation is a legally binding settlement agreement in your Florida court of equity. Just because you decided to divorce your spouse does not mean you don't want to provide for your children. Equitable distribution in divorce mediation represents a valiant effort toward a type of reconciliation and an amicable divorce in the best interest of your entire family. Divorce mediation is a way to save time and money and achieve closure of wounds suffered during the break up of your marriage.
Our Florida family lawyer devotes one third of her practice to divorce mediation and knows the outcome of most of the decisions you make during mediation. Our Palm Beach and Broward County divorce mediator works diligently to resolve all your conflicts and financial difficulties to reach a manageable conclusion in all your legal concerns as a result of the termination of your marriage.
The Final Judgment and Dissolution of Your Florida Marriage
The final judgment which legally distributes the assets and debts conveys, transfers, and releases all claims to property and liability from all debts which are the legal responsibility of the other spouse is effective on the day that the certified copy of the judgment is recorded in the county where the property is located. The official document becomes part of the state's records along with the final certification of the dissolution of the marriage. A copy of the final distribution of marital property and your divorce certificate may be obtained from the Florida state archives.
Florida Family Law Mediator, Advocate, Attorney
Contact our mediator for a confidential initial consultation in our Boca Raton office regarding the mediation or litigation of your divorce. You worked too hard at your vocation and your marriage to leave its dissolution to a judge. You deserve the best. Our divorce lawyer has 28 years of experience and is prepared to mediate, negotiate, resolve, or litigate complex family divorce disputes including domestic violence, child custody, child support, the complex division of marital property, assets, and debts, and the succession of your family-owned business in the best interest of your entire family. Amicable divorces are a new beginning.